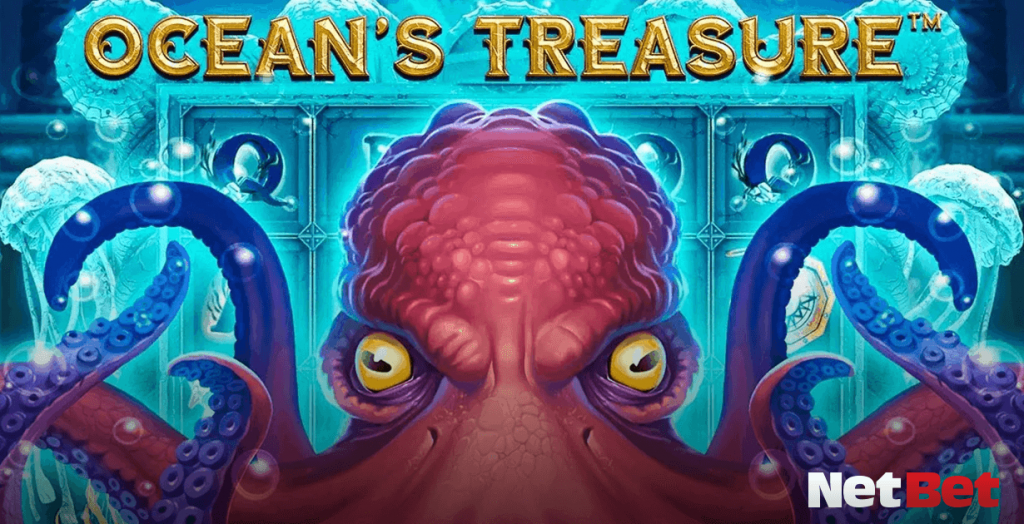 As humans, most of our time during life is restricted to the land surface. It's only on a few occasions that we get to enter into the waters and experience life as aquatic creatures. To some however, the few occasions that they get to experience life as aquatic creatures impact their lives severely that even when they are doing their day to day duties, all they think about is to escape for a bit and dive deep into water bodies.
Recognizing the love that exists within humans towards different water bodies and aquatic creatures, different software developers in a bid to come up with slot games that appeal to the preferences and needs of different players so it fit to start developing online games that come with an ocean/water bodies theme. At the present moment, there are literally hundreds if not thousands of ocean themed slots that have been produced. Amongst these, the majority can all be found in just one place inside the NetBet Casino lobby. In this article, we are going to share with all players the best ocean themed slots that they will find inside our online casino lobby.
Fishin' Reels
Sometimes, people visit different water bodies not just for the purpose of appreciating the beauty of mother earth or seeing different aquatic creatures; rather, they do so with the intention of partaking in different social activities that can only be done when one is near or inside a water body. One such activity is fishing. To enable players virtually partake in a fishing adventure, one of the leading software developers in the gaming industry came up with a fishing game which goes by the name Fishin' Reels.
As soon as players set in motion the five reels of Fishin' Reels slot machine, they find themselves at the bottom of the ocean floor. Here, their main task is to catch different fish species for home consumption and possibly for resale also. Catching the fish is not that hard at all as the player has all the necessary tools including a hook and a net for catching many fish at once.
One of the most beautiful things about the Fishin' Reels slot game is that its reel set is transparent. This is great as it allows the player at all times during the gaming session to appreciate the stunning background graphics. Another beauty of Fishin' Reels slot is that it comes with numerous highly entertaining and lucrative bonus rounds which are the Free Spins Feature, Reel 'em In and The Big Catch.
Big Bass Bonanza
When playing the Pragmatic Play powered Big Bass Bonanza slot game, players find themselves sitting side by side with a fisherman who is about to enter into a large water body with the sole option of catching some big fish. The fisherman has all the necessary tools which will guarantee a successful fishing adventure. He has a bobber float, a fishing rod, and a two levels fishing kit equipped with all sorts of hooks and jigheads. Accompanying a man with the right equipment is a good omen for the player as it means that at the end of the fishing adventure, the player will also end up with a few fish of his own.
The fishing adventure playing Big Bass Bonanza slot game starts when the players sets in motion the game's 5 reels that come with 10 paylines. This slot game can be enjoyed across a wide variety of platforms including the desktop, tablet, and on smartphones. To ensure that different players from different jurisdictions do enjoy the game, this slot is available in the following languages:
Bulgarian, Chinese, Danish, English, Finnish, French, German, Greek, Indonesian, Italian, Japanese, Korean, Malaysian, Norwegian, Polish, Portuguese, Romanian, Russian, Serbian, Spanish, Swedish, Thai, Traditional Chinese, Turkish, and Vietnamese.
Mega Fortune
Water bodies sometimes provide the best partying atmosphere. Why do we say so? Well, all you need to think about are those yachts and cruise ships. Aboard these ships, one can have the best time ever – in fact, we won't be much further from the truth in saying that there isn't a better terrestrial place that matches the fun one can have aboard a yacht or cruise. To help expose this, Net Entertainment did design an ocean themed slot which sees players virtually board a stunning yacht. Inside, the players will get to taste the life of luxury as they get to sip expensive champagnes, wear expensive jewellery and mix and mingle with the well to do in society.
To start the adventure playing the Net Entertainment powered Mega Fortune slot game, players simply need to set in motion the game's 5 reels that come with 25 paylines. Spinning the reels of this slot is something that can be done by all players and not just the high rollers. Low rollers can start wagering with a lowly of just 0.25 coins per spin. For high rollers, the max bet is set at 50.00 coins per spin. In between are some flexible bets catering to the mid-range players.
Mega Fortune is not just a game that exposes players to the life of the rich and famous virtually but it possesses the power to transform the players' financial fortunes massively. In 2018, one player placed a wager equaling just 4.80 pounds and in return hit the Mega Fortune progressive jackpot which was standing at 3, 773, 845 pounds at the time!
Other great honorable mentions in the ocean themed slots portfolio include:
Creature from the Black Lagoon, Aloha! Cluster Pays, Hawaiian DreamAloha Party, Bikini Party.
Stay safe when you play online with the help of our Responsible Gambling tools and advice.