India Field Hockey captain Manpreet Singh was celebrating this week as he became the first Indian man to ever win the prestigious FIH Player of the Year award.
Let us celebrate with him as we at NetBet, take a look back and profile the current India captain, looking at his early career and how he has helped his country rise up the rankings in world hockey.
Early Life and Learning Hockey
Singh was born in June, 1992, on the outskirts of Jalandhar city of Punjab, into a farming family who lived in Mithapur village.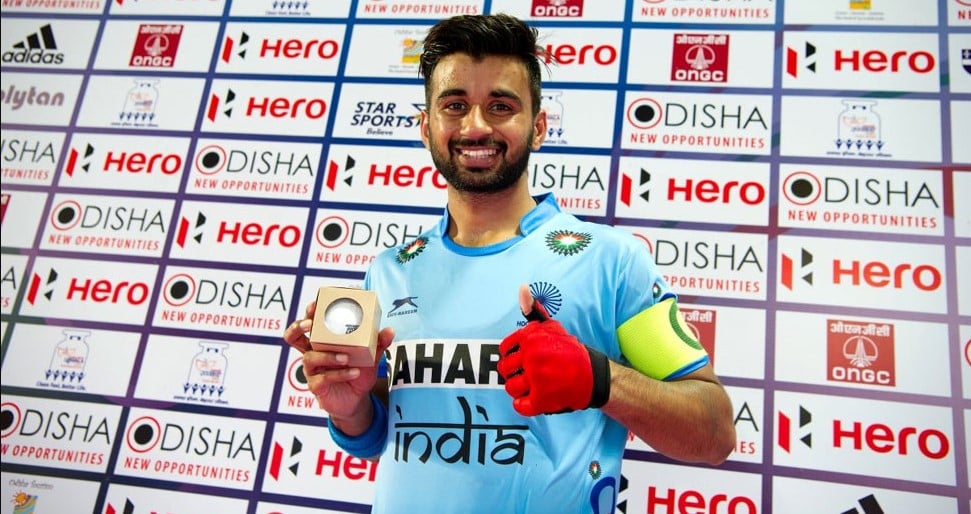 He started playing hockey when he was nine-years-old although it wasn't something his mother wanted for him. She didn't want him to follow in his older brothers' footsteps and possibly break his nose, so prevented him from playing the sport he loved. However, Singh would find a way and even escaped from a locked room in at the age of ten to pursue his passion.
In an interview with HT Brunch a few years back, the man himself described the moment in his own words.
"One day, when I was 10 years old, as I was about to leave for coaching, my brother locked me in a room. However, I managed to get out and join him at the coaching ground. My brother got angry and was about to hit me, but the coach said I should be given a chance to learn the game since I was so keen."
His mother changed her mind when he won Rs. 500 from his first win, which showed he had the potential to succeed at field hockey. He was then supported in his chosen career and enrolled at the Surjit Hockey Academy in Jalandhar in 2005.
The training he received at the academy gave him the skills to match his desire and he became an international as part of the Indian Junior team in 2011.
From Junior International to Captain of India
Despite being considered a junior, Singh's first taste of major tournament action came for India at the 2012 Summer Olympic Games in London, England. Unfortunately, the tournament was a bad one for the team as they lost all six of their matches to finish twelfth. It was, however, a better showing than four years previous when they failed to even qualify.
Following on from his debut at the Olympic Games, Singh was named captain of the junior team and led his country out as host nation at the 2013 Men's Hockey Junior World Cup. A tournament that again ended in upset as India finished third in their group on goal difference and failed to qualify for the next round.
Better things were to come for Manpreet and Indian hockey as they beat off competition from five other nations to be crowned champions at the 2013 Sultan of Johor Cup.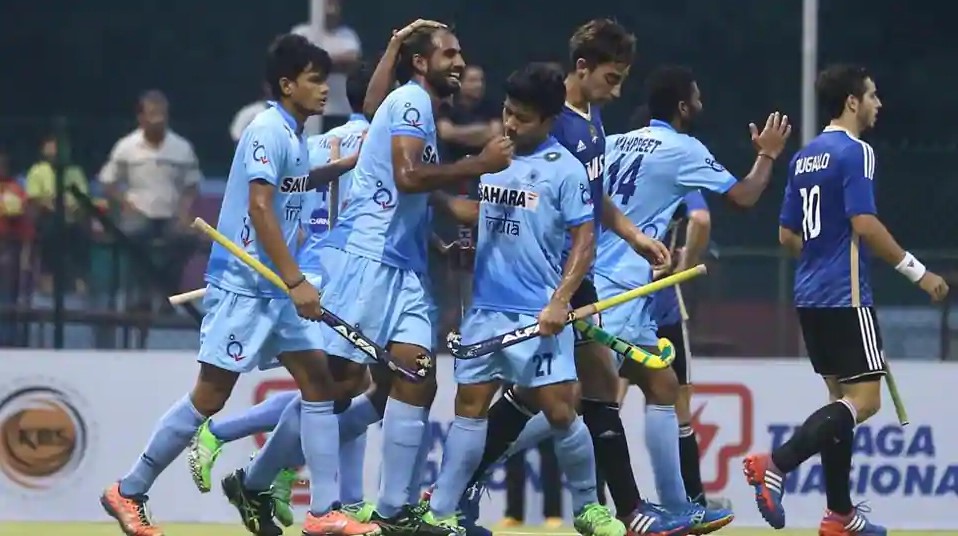 Manpreet was then awarded his first personal trophy in 2014, when he was named as Junior Player of the Year by the Asian Hockey Federation.
More success was to come for Manpreet, with a gold medal at the 2014 Asian Games in South Korea and a silver medal at the Commonwealth Games in Glasgow, Scotland.
Two years later there was personal tragedy for Manpreet as he received news of his father's death just hours before India's scheduled first match in the 2016 Sultan Azlan Shah Cup. He returned home to carry out death rituals but was encouraged to return to the tournament by his mother, and he helped his country reach the final where they were unfortunately beaten by Australia.
The next few months saw his achieve more success, winning silver alongside his nation at the 2016 Men's Hockey Champions Trophy tournament and playing at a second Olympic Games.
2017 was the year where he achieved a childhood dream as he was promoted to captain of his country for a three nation's invitational tournament in Germany and the World League Semi Final, both played in June that year. They finished sixth in the latter, held in London.
It was a better performance later in the year when they fought to a third place finish at the Men's FIH Hockey World League Final, held in Bhubaneswar. This followed on from their third Asia Cup success two months before.
Rising up the Rankings
The last couple of years have seen India, under the captaincy of Manpreet Singh, rise up the rankings.
A shared Asia Champions Trophy in 2018, due to the fact a torrential rain went a postponement of the final, was their biggest success although they came close to several other titles in the same year. Fourth at the Commonwealth Games meant they narrowly missed out on a medal, they finished second after a penalty shoot-out defeat at the Men's Hockey Champions Trophy, and third at the Asian Games.
Penalties again cost them success in 2019, with a final defeat to South Korea in the Sultan Azlan Shah Cup, but qualification for the 2020 Olympic Games was secured and they have maintained their position as the fifth highest ranked nation in the world.
Manpreet Singh – Player of the Year
With his country climbing the rankings and competing with the best in the world, it was only natural that people would start to take notice of their captain and one of the biggest reasons for their success.
This has led to him becoming the first Indian to win the FIH Player of the Year award, an award he has dedicated to his departed father. On receipt of his award he said:
"I would like to thank my family and friends for always supporting me. They have been motivating me throughout my career. And of course, I cannot forget my father, if he was still here, he would've been really proud of me. This award is for all the support and strength that he always gave me"
Manpreet is a humble man who is just trying to be an inspiration to kids everywhere to play a sport and try to be successful. He had a dream, he pursued that dream, and has risen to be seen as the best men's player in the world of field hockey.