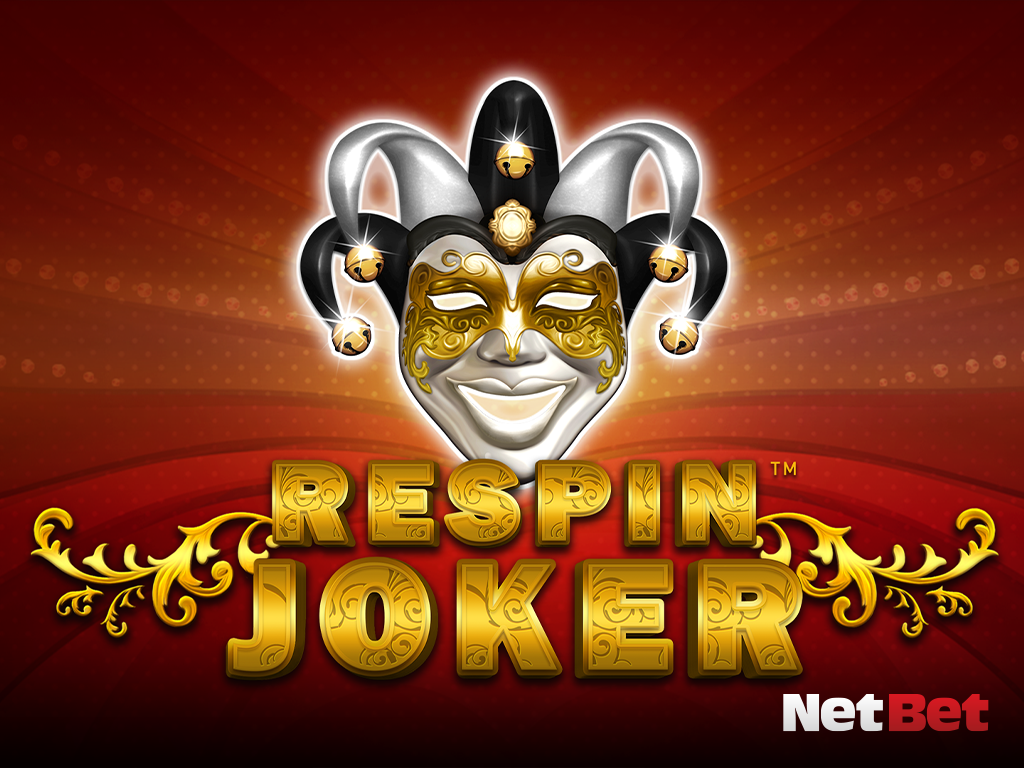 When one visits any casino be it a brick and mortar casino or an online casino, odds are, there will be one casino section specifically dedicated to classic online casino games. This necessitated by the strong affection shown towards classic games by most players. For many players, their first forays into the gaming industry were made easy by the classic games as they come with simple and easy gameplay rules and instructions. Owing to this, many newbie's found solace in classic games before transitioning to more modern and complex games.
Recognising the huge role that classic games play in warmly welcoming casino beginners to the gaming world, software developers do not tire when it comes to designing such games. On this front, one of the leading software developers SYNOT did add another classic game to its portfolio. This game goes by the name Respin Joker.
SYNOT's Respin Joker slot game is as classic as classic games come. The game comes with the standard 3 reels associated with most classic slots and 5 paylines. The objective when playing the game is to line up 3 symbols on an active payline to scoop the game's excellent payouts. As is the case with most classic games, the symbols that players will be aiming to match are predominantly fruit symbols talk of cherries, lemons, oranges, plums, grapes and melons. As there is the reference of the 'joker' in the title of the slot, players ought to know that the joker symbol is indeed present when playing this game. The joker acts as the game's wild symbol – the wild does not fetch any payouts when it lands on the reels but what it do is that if it lands anywhere on the reels, it may substitute for other symbols and help in completing winning combinations!
How to Play Respin Joker
Classic slots online generally tend to follow the same trend that is; they come with 3 reels, limited paylines, and fruit symbols and are often penny slots. Well, when it comes to Respin Joker, it relates to other classic slots on some fronts while distancing itself from other classic slots on some front. One such instance that Respin Joker online slot distances itself from other classic slots is on the betting options front. This game does not come as a penny slot, no. Rather, it's quite accommodative to all players be it the low rollers, mid-range players and high rollers. This necessitated by it support of a wide range of betting options starting from a low of 0.20 coins per spin up to a high of 100.00 coins per spin.
SYNOT in developing and designing this online slot machine tried by all means to ensure that players can enjoy the game as is, that is, without altering or tweaking many things. However, recognising that players are different and their wants and preferences are also differences, SYNOT left some settings open to adjustments. Notably, players are free to enable and disable things such as the Auto play feature, full screen mode, and sound effects.
Respin Joker Bonus Features
When spinning the three reels of Respin Joker online slot machine, players ought to know that there are a few bonus features which they can activate that help in making the slot more exciting and enterprising. These bonus features include:
Wild – the joker possesses the substituting powers when playing this online slot.
Scatter icon – there isn't any scatter encountered when playing Respin Joker slot game.
Respin Feature – When players land a winning combination which consists of at least one wild symbol, the Respin Feature is activated. During the respin, the wild/s turn sticky and remain locked in their positions.
Full Reels Multiplier – whenever a blackout win is landed, the payout for that particular winning combination is doubled.
Gamble Feature – each time the player lands a winning combination, there is an opportunity presented to double the payout for the win line. To double the payout, the player needs to play the Gamble Feature. The objective when playing the Gamble Feature is to predict the colour of the card to be drawn next. A correct guess doubles the previous win but an incorrect guess sees the player forfeit the previous win. Players ought to know that they have the freedom to choose between gambling the full payout won or just half of it.
Play Respin Joker on Mobile
Respin Joker is a game that players can enjoy both on the desktop as well as on mobile. When it comes to mobile play, players can start their gaming sessions playing on tablets or smartphones provided they run on either Android or iOS operating systems.
Respin Joker Demo Mode
At times, players may just feel an urge to try out a game for free before they start wagering with real money. Players who feel this urge when looking to play Respin Joker online slot ought to know that they can try out the game for free by opting for the demo mode. When players opt for the demo mode, they receive some free credits courtesy of the game developer which they can use in spinning the reels.
The Bottom Line
Respin Joker is one of the most attractive classic slots that players can try out when looking to enjoy a blast from the past. The game like most other classic games comes with simple gameplay rules and instructions making it appealing both to pro players and beginner players. However, its flexibility in incorporating some elements of modern slots talk of bonus features and its support of a wide range of betting options make it suitable even for players who favour modern games over classic slots.
If you've enjoyed this article and are keen to play any of our slot games, then register with NetBet Casino via your mobile, tablet or computer. NetBet Casino offers a whole range of casino games ranging from online slots, table and card games to live casino games.
Remember to always gamble safely. For more information on responsible gambling and to learn more about tools available for our players, please visit our Responsible Gambling page in our Help Centre.